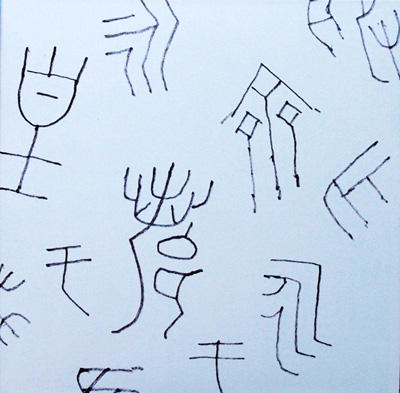 1.Hamabe no Uta comp.by T. Narita
2.Ave Maria comp.by J.S.Bach-Gounod
3.Junko no Asa comp.by A.Sakata
4.Yume(der Traum) comp.by A.Sakata
5.Kaigara-bushi trad.folk song
6.Yesterday PaulMcCartney
Der Traum
2007/09/19 Release
Daphnia
YUME der Traum DPCD0004 2007.9.
Producer: Akira Sakata
Recorded at Keiseian Kyoto
Recorded on 4.November 2006
Recoding &mixing engineer: Kiyokuni Kamon
Masterd by Arata Imoto
Art work :"Kokotsu-moji" "Utopia" by Humiko Hori
Artwork coordination : Nakajima Arts
Designed by Katsuhiro Kinoshita from design Club

Music:
Akira Sakata mii
This "der Traume"was originally made for private edition for mourning Mrs. Masako Kojima(84years old) who was passsed by cancer on Summer 2006 in Kyoto.
Masako-san was a owner of "Keiseian" which was remodeled to very samll private hall from old japanese stile shed(Kura).Holl is fulled up with 40 peaples .
My band "mii" and myself played at Keiseian several times in which more than 100 yaers old Steinway placed for her two granddaughter's piano lesson.Masako-san and her doughter in law Husae-san baught that Steinway as thier belongings by Air in Wien Austria.
The house of Kojima-san is very interesting "machiya"style which is a kind of marchnt house in Kyoto.