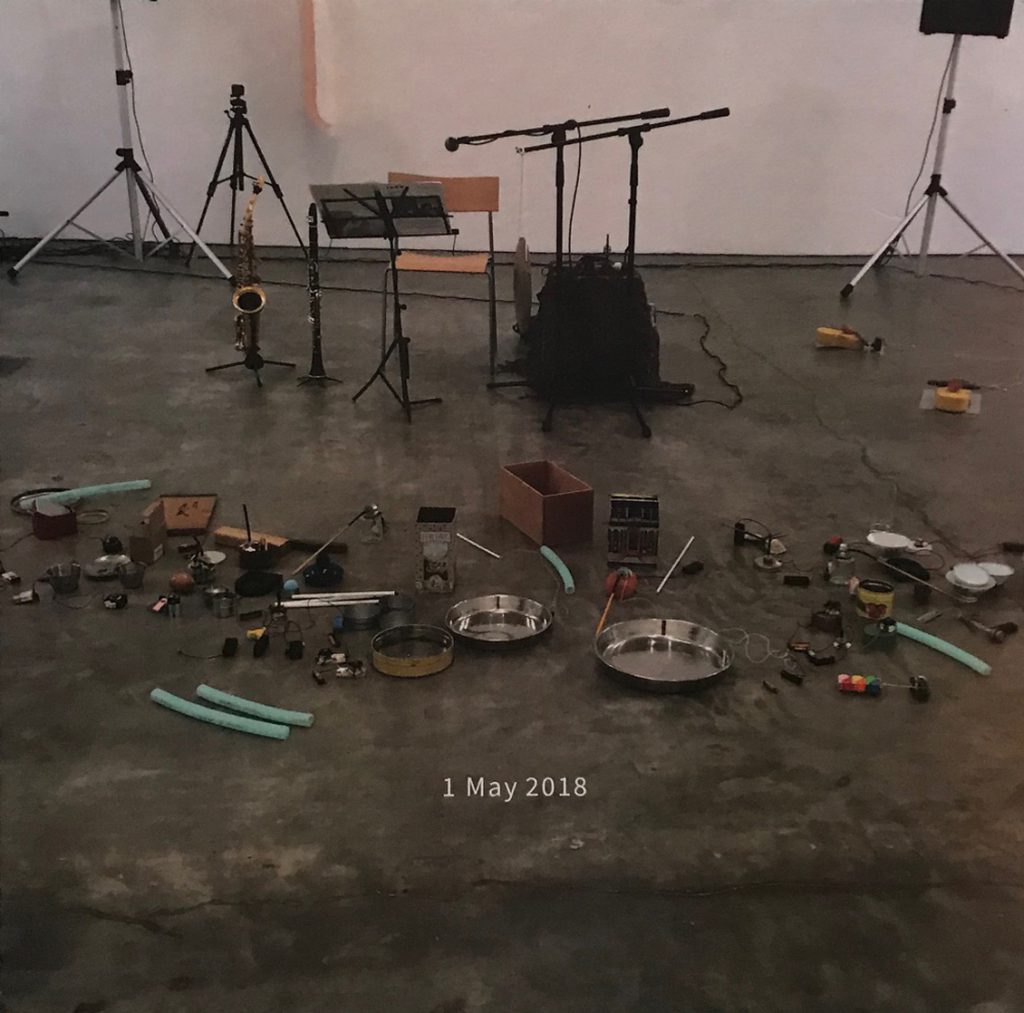 [:ja]Side one: 21:04
Side two: 22:31

Including: Gion Shoja 祇園精舎 and Nyudo Seikyo 入道逝去
From The Tale of the Heike 平家物語 and Korokoro Donguriころころどんぐ
[:en]Side one: 21:04
Side two: 22:31

Including: Gion Shoja 祇園精舎 and Nyudo Seikyo 入道逝去
From The Tale of the Heike 平家物語 and Korokoro Donguriころころどんぐ[:]
1 May 2018
発売日 : 2019
発売元 : Ikon Gallery
Alto saxophone, clarinet, voice, bells, Chinese gong by Akira Sakata
Installation, motors, objects by Rie Nakajima

Cover Designed – Ayako Fukuuchi
Edited By – David Cunningham
Recorded By – Rob Glover

Photography By – Rie Nakajima
Recorded live at Ikon as part of Rie Nakajima.Cyclic

Rie Nakajima. Cyclic
21 March – 3 June 2018
Ikon, Birmingham UK

Exhibition supported by the Japan Foundation and The Great Britain Sasakawa Foundation.
Ikon is supported using public funding by Arts Council England and Birmingham City Council.

IKON
© Ikon Gallery, the artists and authors. All rights reserved.